Deep Springs College Faculty Residence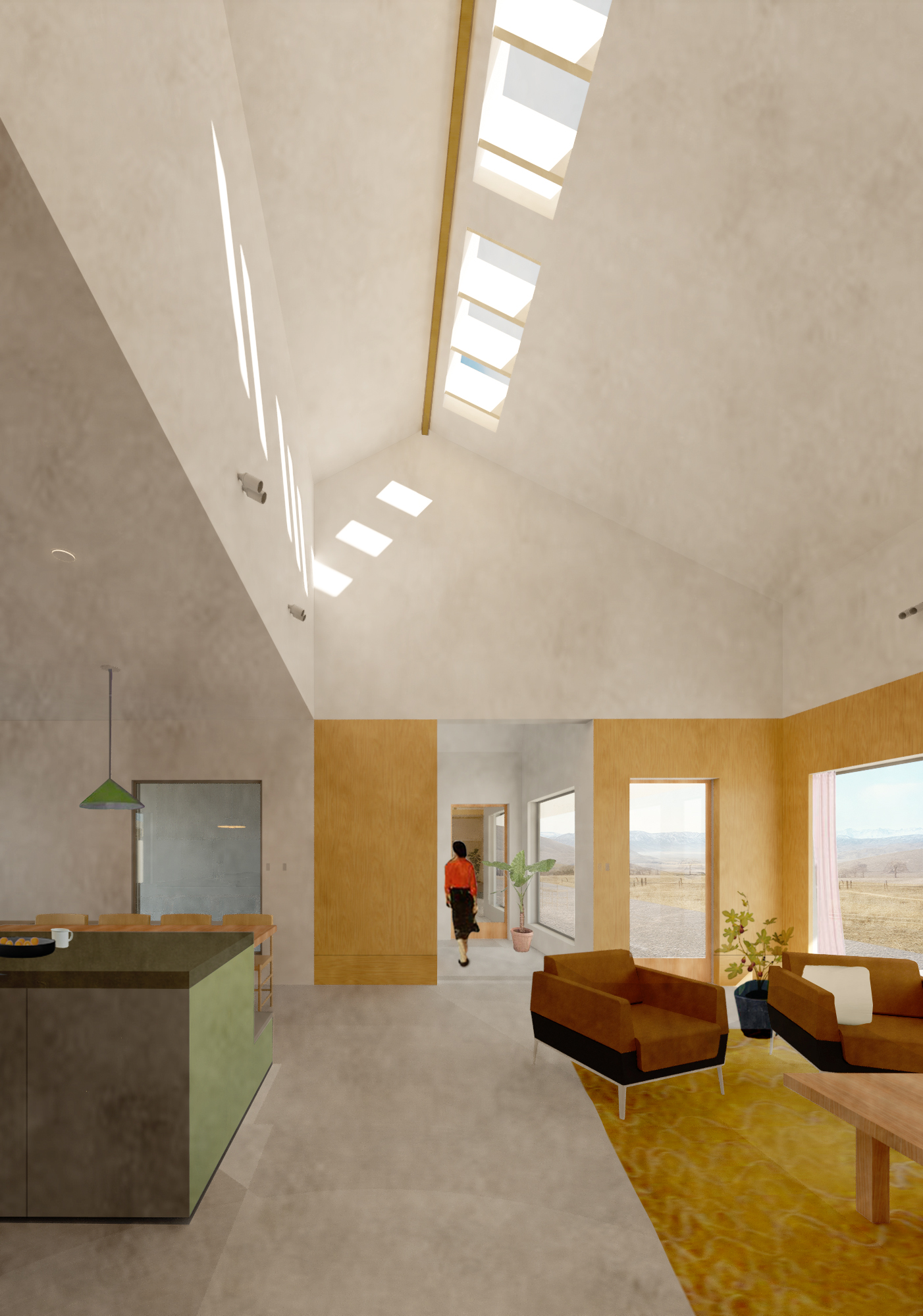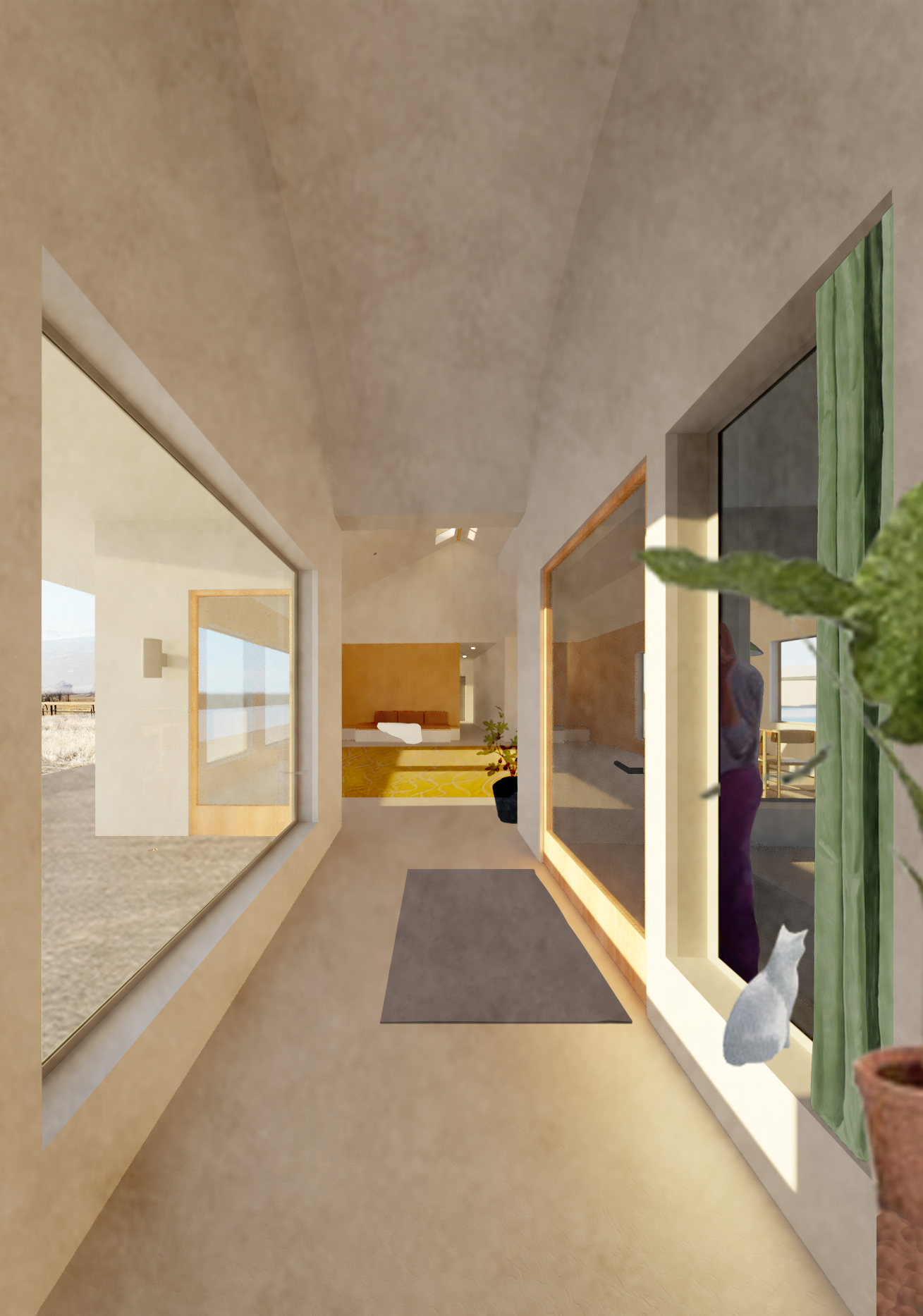 Interior illustrations

Architectural Design
Construction Management

︎

The landscapes surrounding

Deep Springs College

are hybrids, both wild and cultivated; in the early phases of design for the new Triplex Faculty Residence, we worked with faculty, administration, and students to learn the methods by which Deep Springs residents support the delicate calibration of their open campus' various micro-environments, from garden to grazing pasture.

︎


Plan of the Faculty Residence




The new Faculty Triplex is sited apart from the main campus buildings and academic quad, backed by agricultural fields and the White Mountains beyond, and straddles the two poles of the Deep Springs experience: near-monastic individual reflection, and intensive physical and intellectual collaboration.

Construction Photos, 2021








The Deep Springs College campus offers both isolation in a sublime expanse of desert, and membership in a close-knit community of residents formed seasonally through shared labor, intellectual engagement, and cooperative self-governance. With this in mind, we designed the Faculty Triplex as a series of individual apartments set in a continuous gathering space -- the residential spaces are surrounded by an open, covered deck, that gives 360 degree views of the landscape while providing enough space for circulation.


︎


Construction Photo, 2021



︎



There is no tenure at Deep Springs, and by extension there are no permanent residents on the campus. Faculty apply to teach at Deep Springs and are evaluated by a board made up of current students, faculty, and administrators; if accepted, they live on the Deep Springs Campus for up to six years, though often for much shorter periods of time. Since its founding, Deep Springs has been intended as a discrete, though deeply formative, experience, set apart from the rest of the world and with its own rules, regulations, and everyday activities and patterns.
Construction Photo, June 2022

Project Team
Christian Stayner, Jon Anthony





︎