We are architects, developers, designers, builders, and strategists. ︎︎︎

Our services include:
︎ Architectural Design
︎ Project Development
︎ Interiors & Branding
︎ Construction Management


---

Architectural Design
We make impossible projects happen. ︎︎︎
An architecture practice is made up of more than a series of completed projects. We've developed a design process that embraces multiple scales and stakeholders, complex sites and conditions, the familiar and the unexpected. We know that buildings continue to evolve after their construction is complete, and that a project's longevity is directly proportional to the investment in time and care at each phase of design. We believe that rigorous design is essential to producing the long-term financial and civic value of our projects. Our projects are as diverse as their users. Our approach is shaped by a singular goal: to treat each endeavor with immense respect for its context, users, and lifecycle.
We design and build projects both large (
Deep Springs College
,
Made in Opa-Locka
) and small (
Tilda Wine Bar
), for clients, and develop and construct in-house.
We are forward-thinking, but our
institutional memory
is long. Since our founding in 1969, Stayner Architects has designed just about every type of building: from single-family homes to multi-family residences, from academic facilities to office buildings, multi-unit shopping centers to medical offices, from shopping malls to industrial spaces. We work on ground-up new construction projects, and we bring new life to historic structures. We are currently licenced to practice architecture in California, Hawaii, Arizona, and New Mexico.Our work is embedded in the landscape of the American West: as a site of abundant urban and agricultural production, technological innovation, cultural diversity, and a sublime and changeable natural environment.
---
Project Development
We are discipline leaders. ︎︎︎
As a developer, builder, and operator, Stayner Architects is uniquely positioned to advise and lead a fully-integrated scope of development, design, construction, and management--beginning at a project's inception and continuing through ongoing operations.
Stayner Architects combines a 50-year track record in development and architecture with unfailing questioning of the status-quo. Our client base is broad and includes non-profit organizations, post-secondary educational institutions, restaurants and bars, private businesses, and investors. Collectively this breadth, length, and depth of experience provides us with the ability to anticipate changing conditions, find value added in collaboration, and synthesize the expertise and desires of multiple stakeholder groups in a complex regulatory landscape. We achieve this by drawing on a team of trusted and experienced consultants and specialists.
In our development work, our role begins in identifying opportunities and continues through management, making use of our in-house expertise in design, branding, cultural programming, and operations. Through our construction management wing, we've assembled a team of engineers, designers, and construction professionals with unparalleled expertise, giving us the ability to not only advise clients, but also to help broker the connections that make innovative ideas into realities.
---
Interiors & Branding
We work at all scales. ︎︎︎
No detail is too small, no product too ephemeral, and no expertise is out of reach. We believe that design-thinking can add beauty, nuance, and value to anything. From coasters to tote bags, billboards to murals, terrazzo to furniture, we think that the life of a building includes all of the materials, objects, and images that live inside of it.
Essential to our firm's ethos is careful attention to the details that we believe give a space not only aesthetic resonance, but longevity as well. We take care to choose materials that will live and age along with a building, growing more beautiful with time and use.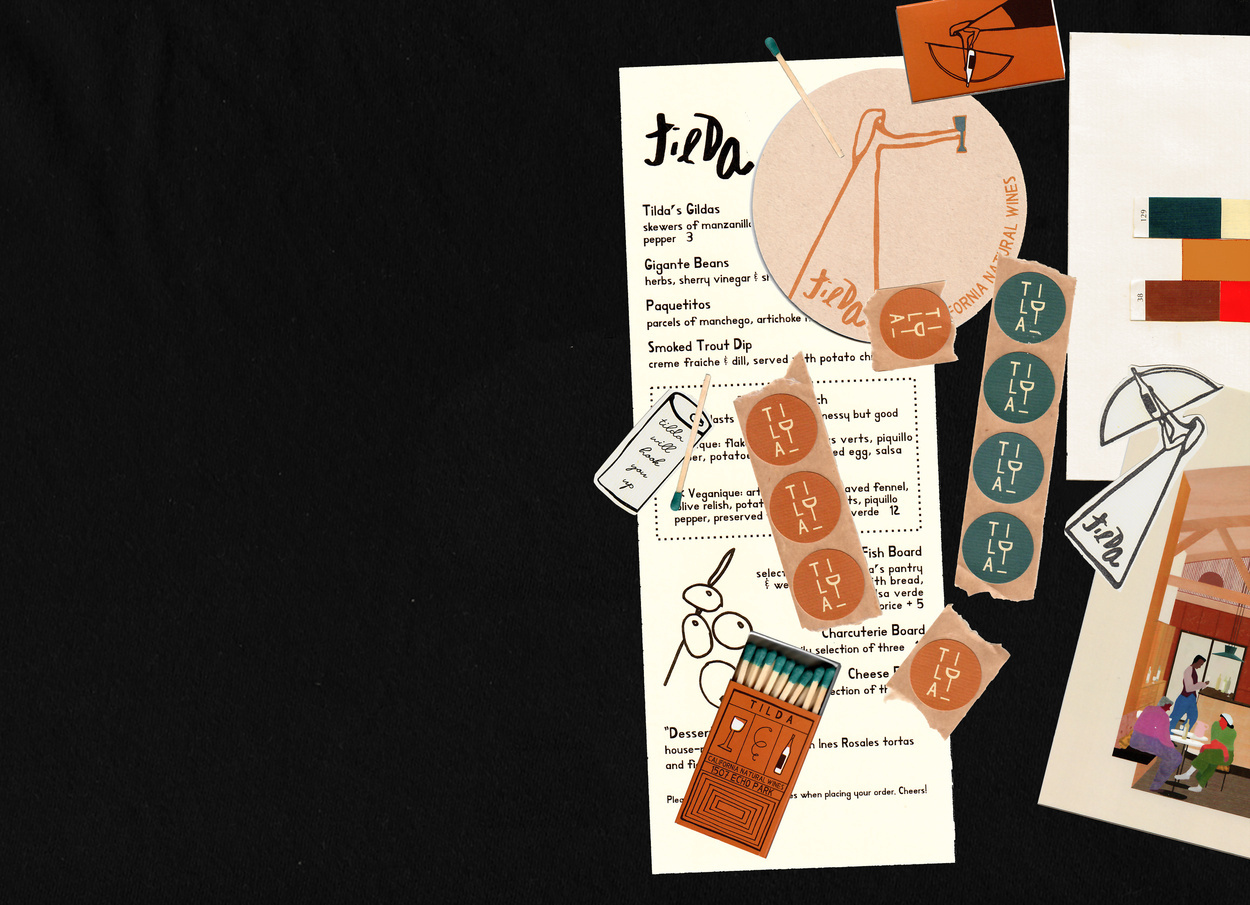 ---
Construction Management
We are architects and master-builders. ︎︎︎
Our in-house fabrication facilities and construction expertise and resources allow us to push our designs beyond the usual constraints. We are licensed as a General (Class B) Contractor in California with a small in-house crew and a network of trusted subcontractors. Within any given project team are decades of experience with projects of all scales and programs, on sites both challenging and routine. We know that a building's longevity is defined not only by its aesthetic and materiality, but also by the care with which its design intent has been carried through to its detailing and construction, and the provisions made for its future management.
We value the immense amount of embedded knowledge in the building trades, and we work with our teams to build projects that are innovative, refined, and lasting. If a project requires that we learn a new technique, skill, or approach, we learn from experts, build partnerships across disciplines, and apply lessons learned to future endeavors.
As an architecture firm in its second generation, we've been involved in decades worth of investment in passive and environmentally-oriented building strategies, and our work reflects deep engagement with the material, technological, and ecological realities of the building industry. Building with our own teams and performing our own contracting allows us to detail projects in imaginative and innovative ways, so that every project is finished to the highest level of resolution and refinement.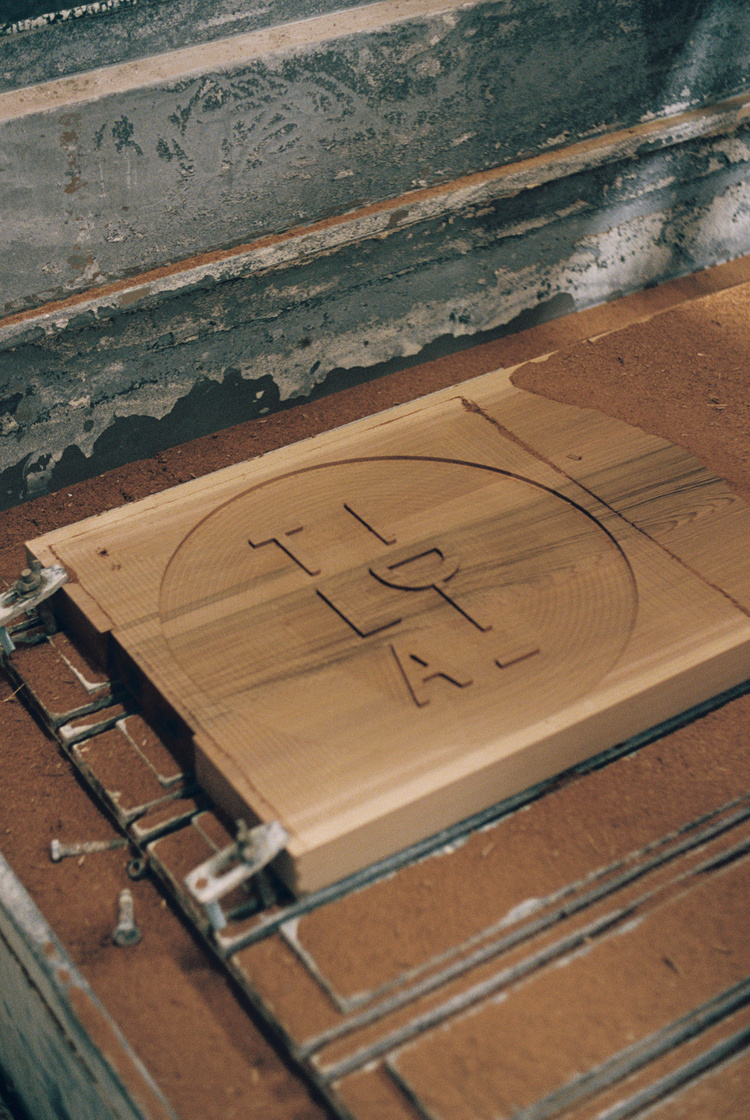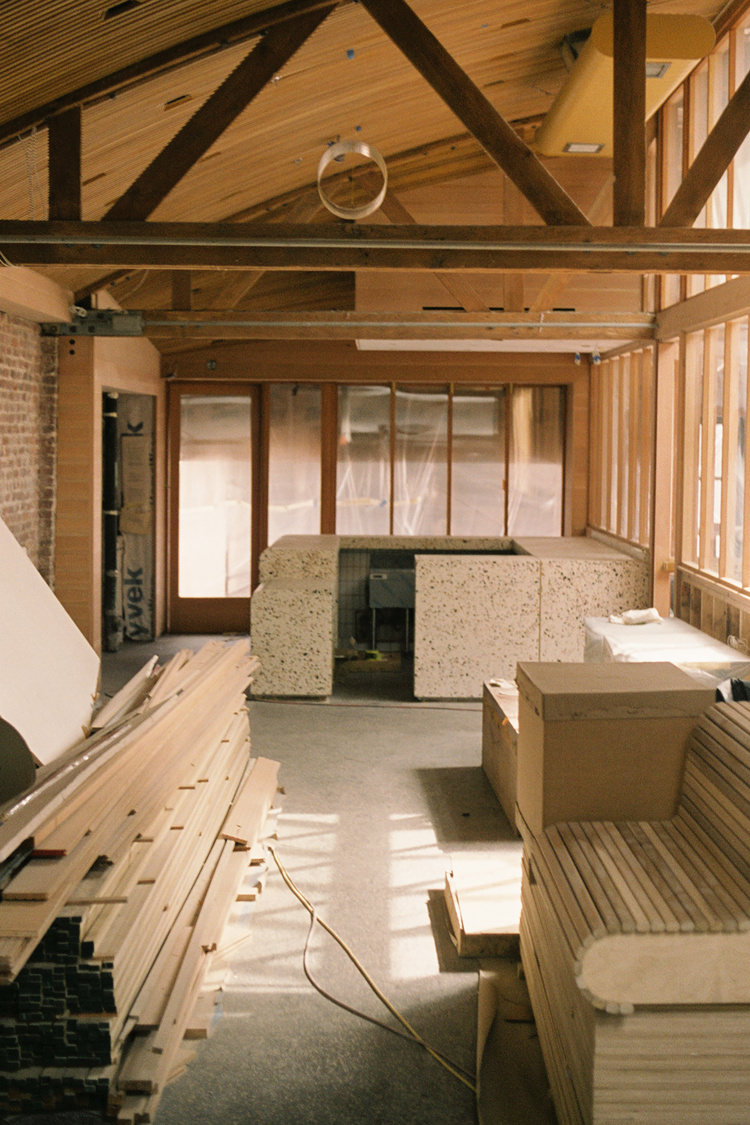 ︎